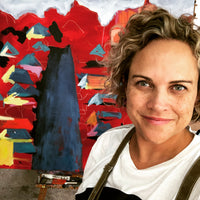 Introducing Mel Simmonds
Mel is the owner/operator of Bristle. 
Bristle opened in Paddington in February 2019.  Before that Mel had a similar store in the rural township of Inverell, named Melissa Simmonds Art.
Come on and and have a browse through the vast array of gift ideas, art, clohting, hewellery, vintage and more.